Locally Grown.
Freshly Delivered.
Urbanize LLC is guided by our mission to provide year-round, fresh & locally grown produce to our community. We are passionate about our commitment to deliver the highest quality products to our local grocery stores and restaurants.
Our Sweet Basil and Thai Basil are grown in our state-of-the-art indoor farm in Minneapolis, MN. We utilize the most innovative hydroponic and LED Lighting technologies, which provide for a substantially more efficient and sustainable operation. In order to provide our customers with the freshest product possible, we harvest and package in the morning so that our product can be on your customers' dinner plates in the evening!
The Best Locally Grown Basil with a full line of Freshly Grown Herbs
Since 2015 Urbanize, LLC has been delivering Locally Grown Fresh Basil and Freshly Grown Herbs to grocery stores and restaurants in the Minneapolis area. Our harvest comes from using the most sustainable products and methodologies in Hydroponic Farming today. We not only grow locally, but we employ locally; hiring bright, motivated people who want to make a different in the community and for the planet.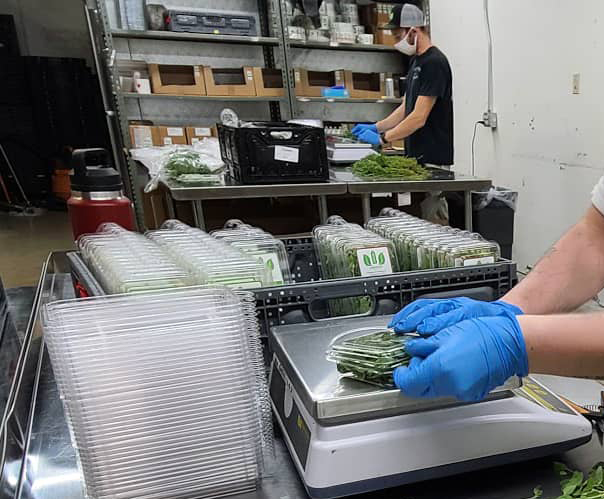 Urbanize® LLC.

Local.

Sustainable. Natural.
Urbanize, LLC has grown the business on the premise that healthy employees and healthy plants make happy customers. We strive to deliver the Freshest Local Basil and Freshly Grown Herbs to our Grocery Store and Restaurant customers.
What People are Saying About
Urbanize, LLC

Absolutely love your Thai basil!
It's the only kind I'll buy. Thanks for a great product. Keep up the good work!

I was thrilled last week to have discovered your Urbanize Fresh Sweet Basil. It's so healthy and flavorful, and even a week later it's still perfect with no droopy or brown leaves. Thank you so much for such a wonderful product. I'm a huge fan of yours, and I can't wait to tell my foodie friends about it!

Ahhhh! So glad someone sent me to my local coop today to pick up your bulk basil. Not only are you guys a life saver (my own basil looks sad & I could never grow enough fresh), but so glad (proud) you're LOCAL!!! Customer for life (my green thumb isn't quite green enough yet) my stomach and I thank you!!!